From Lab to Market Challenge
Are you a scientist and your research has the potential to change the world?
That's fantastic.
We're excited to hear about your new, mind-blowing and even crazy business ideas. Register now for your chance to:

Learn how to turn your idea into a business

Meet like-minded people

Connect with top industry experts

Win a total of 5,000€ in cash prizes

Get featured in CHEManager
Deadline for submissions is 10th April 2023.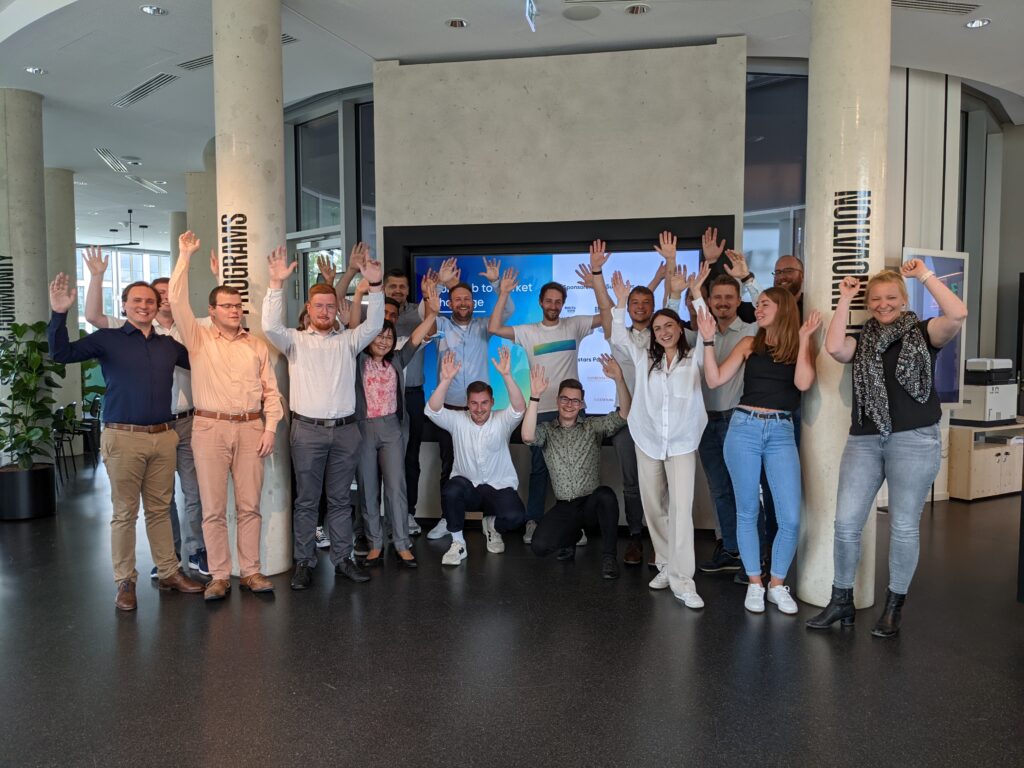 Participating is simple.
All you need is a three-page summary of your business idea. If you're wondering how to structure these three pages, don't worry. We've created a template that guides you through the process.
Attractive prizes.
You can win cash prizes, a feature in CHEManager and the opportunity to present in front of high-ranking people from academia, industry, capital market and politics.
But don't let this intimidate you. As part of the challenge, we help you take your idea and presentation skills to a new level.
Open for individuals and teams.
Students, researchers and alumni of universities and research institutions in Germany can register as individuals and in teams.
Industry Focus
We like ideas with touch points to the chemical industry originating from the following areas.
Chemistry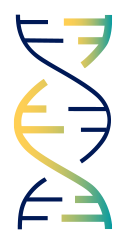 Industrial Biotech
Material Sciences
Digital / IT
Important: For now, proposals for new diagnostics and therapeutics can unfortunately not be considered.
Timeline
You need help developing your idea? Here's what you should do.

Participate in the Research Canvas & Ideation Online Workshop carried out by our friends from Young Entrepreneurs in Science (date and time tbc).
Ask us anything you want to know in one of our Virtual Office Hours. Simply join in via Teams. No prior registration required.

Dates:
– 7th February 2023 (3 pm to 4 pm),
– 7th March 2023 (3 pm to 4 pm),
– 4th April 2023 (3 pm to 4 pm).
Please don't hesitate to contact us, if you have questions. We're always happy to help. Just drop us an email.
We work in close interaction with many universities and research institutions.
Terms of participation
Eligible Participants: Students, PhD students, post-docs, research assistants, professors and alumni with clear connection to a North Rhine-Westphalian University or research institution are eligible to participate individually or as a team. Multiple ideas may be submitted. If successful, however, a maximum of one proposal per participant or team will be awarded a prize.
Eligible Proposals: Business ideas must have been developed independently by participants and must not infringe the rights of third parties. Ideas that have received funding through Start-up.Transfer NRW, VIP+, EXIST or similar funding programs can not be considered. If you have applied for but not yet received funding, you may participate.
Submission Deadline: Only fully completed proposals received by Monday, 18th April 2022 (23:59 CET) will be considered. Incomplete submissions or submissions exceeding the specified scope cannot be considered.
Publicity: Participants agree to present their idea at the award event and to contribute to press work. This specifically excludes confidential information.
Legal: chemstars.nrw and its affiliates do not assume any liability for statements and behavior of jurors and other persons involved in the competition. chemstars.nrw and its affiliates will treat submitted ideas confidentially. The personal data of participants will not be disclosed by the organiser to unauthorized third parties. The legal process is excluded. If none of the entries is deemed worthy of an award by the jury, no prize may be awarded. Participation in the contest implies agreement with the above conditions.
FAQ
How exactly can I participate?
Register for our challenge, download and fill in the registration form. Submit the completed proposal to challenge@chemstars.nrw before the submission deadline.

Are there any exclusion criteria?
Yes. Your submission will not be accepted if:
– The application form is incomplete;
– Important information is missing in your proposal;
– The conditions of participation have been violated;
– An EXIST application has already been approved with the idea;
– The idea has already been funded by any other grant.
Can I have my idea checked in advance?
No, it is not possible to have your proposal checked in advance, as this would distort the competition.
How is my application evaluated?
Since there is an explicit call for ideas at an early stage of development, the maturity of the idea is not a decision criterion. The jury will make its decision based on the following criteria:

– Creativity and innovation;
– Research relevance;
– Customer benefit and market potential;
– Chances of realization.
Is my idea safe?
Yes. All parties who learn about your idea are bound to secrecy. And we will never ask you to disclose confidential information in public.
Can I also participate as an individual?
Yes, both individuals and teams can submit ideas.
May multiple ideas be submitted?
Yes, multiple proposals may be submitted per participant/team, but a maximum of one proposal per participant/team, but only one proposal can win a prize.
Who will evaluate my ideas?
Our jury consists of several people who bring professional expertise in various fields to be able to judge all ideas professionally.
Does my idea have to lead to a product or may I also participate with ideas for services?
Both, proposals with product and service ideas can be submitted.
Can I participate in other competitions with the idea?
Yes, participation in the From Lab to Market Challenge is independent of participation in other competitions. However, if the submitted idea has already won awards in other competitions participants must state this in their application.
I have already submitted an EXIST application with the idea. Can I participate?
Yes, you can. A submitted EXIST start-up grant or research transfer application is fine. However, proposals from participants / teams that have received approval on their EXIST application prior to their application to the From Lab to Market Challenge are excluded from participation.
What are the prizes?
The following prize money, sponsored by NRW.BANK will be awarded:

1st place: 1,500 €
2nd place: 1,000 €
3rd place: 500 €
As special prize sponsored by CHEManager, one participant / team will be awarded a detailed feature of the idea in CHEManager, the newspaper that's read by decision makers in the chemical industry. No confidential information will be published and the rules of good journalism will be respected.
Does winning a prize come with further obligations?
At least one representative from each winning team must attend the award ceremony and present their idea to the public. The idea may be reported on by the organizers of the competition within the framework of public relations. Of course, no confidential information will be published and the rules of good journalism will be respected. The payment of the prize money is not connected to any further obligations. However, further development of the ideas is desired and will be supported even after the end of the competition.
Are there any other benefits

bes

ides the prizes?
Yes, all submissions are reviewed by experts. In each case, you will receive valuable feedback, important contact recommendations and support in implementation. In addition, you get to meet like-minded people who are eager to make an impact. The top ten teams will receive coaching by experts in a full-day workshop, pitch-training and the chance to present at our award event. If you like, we will certify your participation in the workshops & trainings, too.
Who is behind the competition?
The competition is organized by chemstars.nrw in close cooperation with the participating universities and research institutions.
Our Sponsors & Partners

You still have questions? Send us an email.